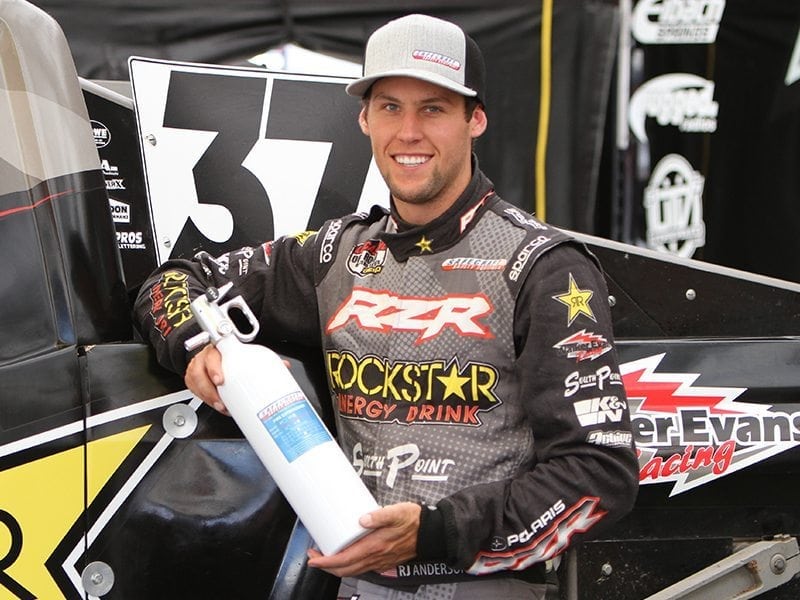 ---
RJ Anderson
Short Course Off Road
RJ Anderson is part of the new breed of off-road racers.
Beginning his racing career at the age of 14, RJ is well ahead of the curve. Fast forward and now at age 23 RJ is a professional short course racer and team owner.
At the top of RJ's many accolades are his 5 Off Road Racing Championships and over 100 career podiums. On top of his busy racing schedule, many know RJ for his viral videos producing over 30 million views. RJ is also known as the face of the growing Polaris RZR brand. Racing is what RJ loves to do; working to be the best is a passion for him, and winning is his goal.
Career Highlights
5 Off Road Racing Championships
46 Career Lucas Oil/ WORCS Racing Victories
Over 100 combined Career Podiums (Lucas Oil, SCORE, BITD, Terracross WORCS)
2015 Off Road Hall Off Fame- Nominated Short Course Rising Star
2015 Lucas Oil ProLite Champion
2014 Lucas Oil Pro 2 Rookie of the Year
2013 Baja 1000 Class 1900 (Pro UTV) champion
2013 Terracross RZR 1000 Pro Champion
2012 Lucas Oil ProLite Champion
2012 DirtSports Short Course Driver of the Year
2012 Lucas Oil Off Road Driver of the Year
2011 Torc ProLite Rookie of the Year