Jason Scherer Wins LS Fest West 2017 Ultra 4
Safecraft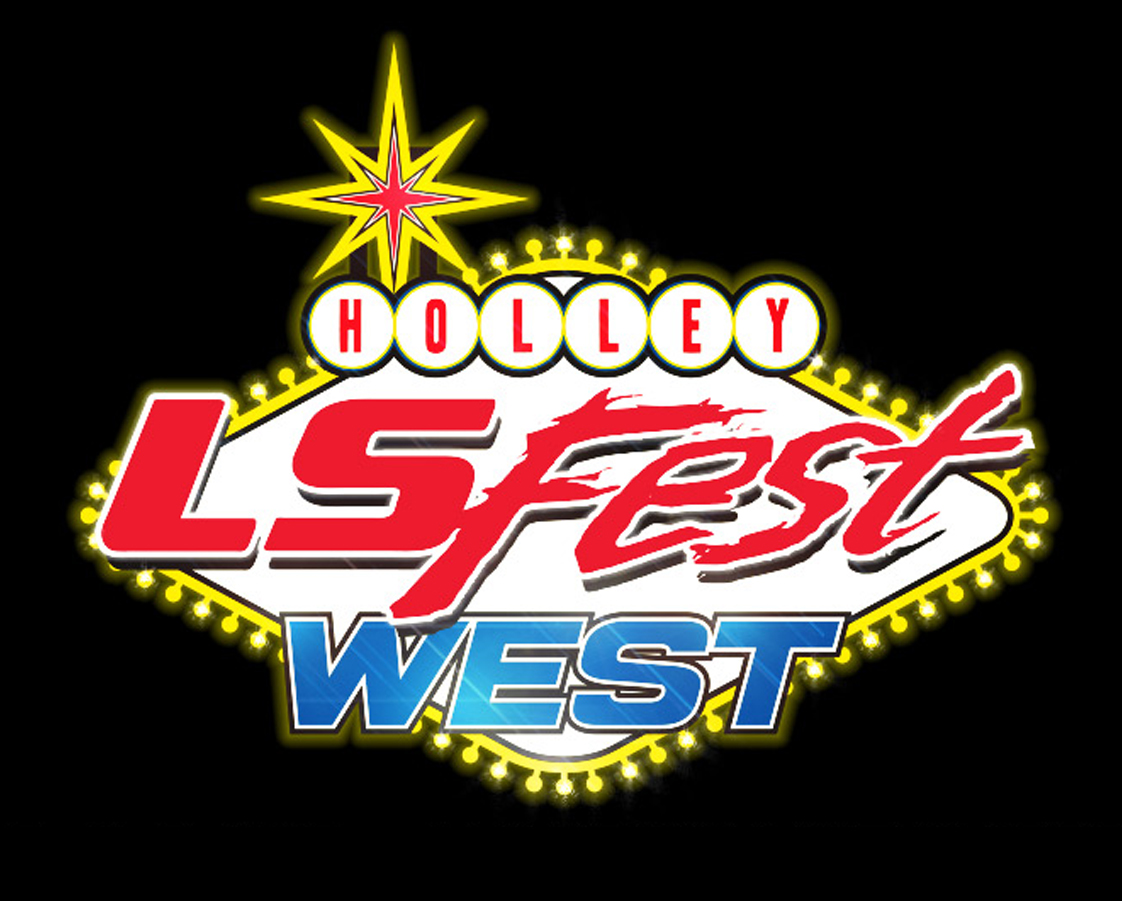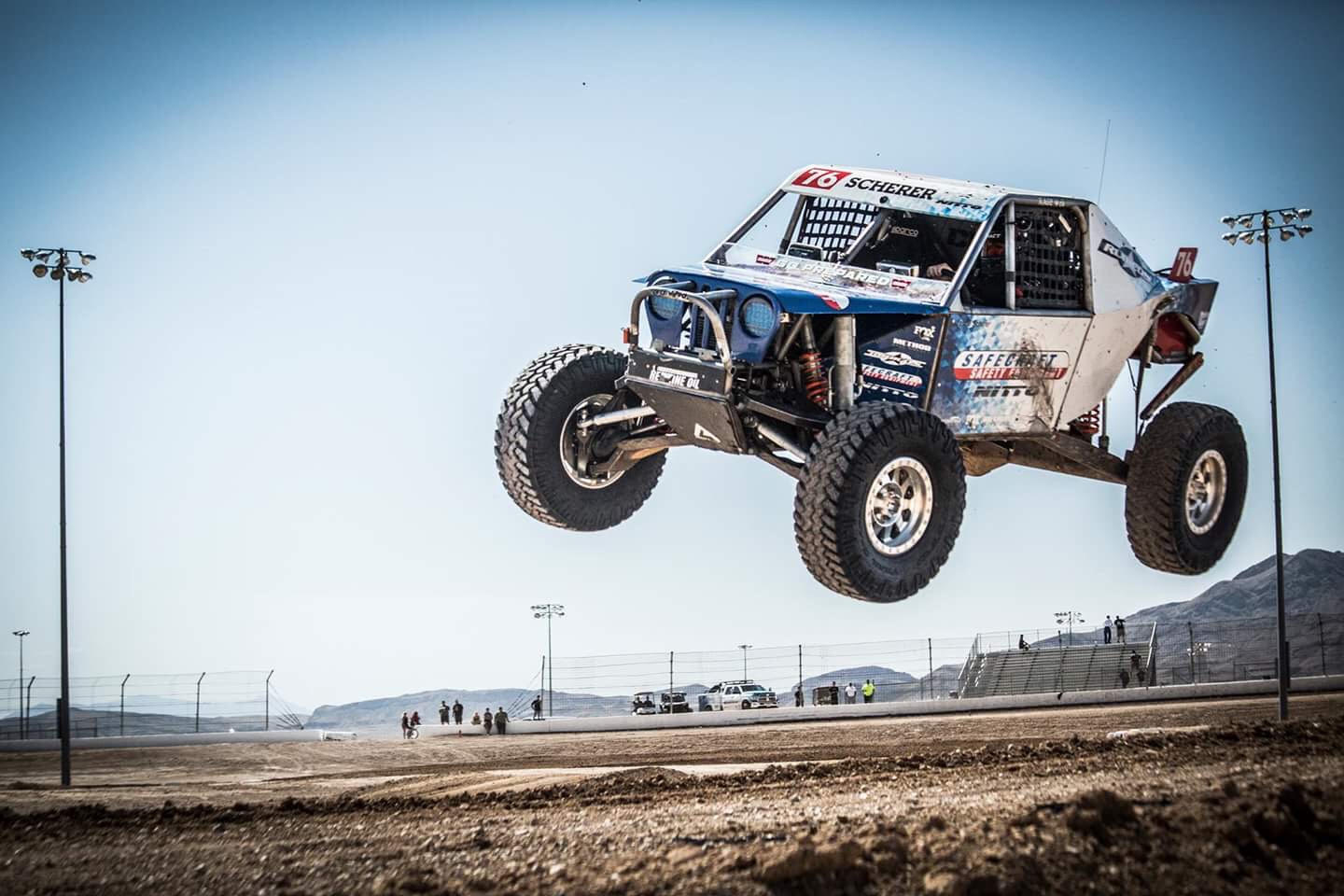 Danville, Calif. – Jason Scherer won the bracket style elimination off-road race in Las Vegas, NV at the Las Vegas Motor Speedway this weekend from the Pole position. The Ultra4 Hammer King Production group organized the unique format specially for the LS Fest fans. Holley LS Fest West, sponsored by Safecraft Safety Equipment, was a weekend long festival of automotive fans and racers that race with the Chevrolet LS engine format that has dominated the Ultra4 cars since the inception of the series. The Ultra4 series has uniquely combined endurance racing, short course racing and desert racing to find racers that excel at all disciplines. Scherer has proven to be such a racer taking wins in all categories among a strong field of contenders driving his #76 Rubicon Express Nitto Tire car.
"We've been working really hard to get everything dialed-in and my guys basically rewired the entire car after some electrical issues took us out of the last race but it was well worth it getting the fastest qualifying time and winning the race especially with such awesome competition in the field. I have to thank my crew chief Adam McGough and also Brett Lujan for his dedication the last few weeks. It was icing on the cake that Safecraft and Nitto are event sponsor of LS Fest and we were able to get a win for them and of course Rubicon Express for their continued support," said Scherer after returning home.
"Bracket racing is really fun when you have a fast car because it's heads-up against the other drivers. The lanes were just about equal and you had to take each lane to complete a race so it was about as fair as any race we've ever had. That actually raised the pressure because there was no other excuses. The other drivers were really fast and I was just lucky to get the track figured out and make some small adjustments to my FOX shox and changed out a PAC Racing Springs sway bar that made it come alive in the loamy corners". Randy Slawson came in second and Loren Healy took third.
To date in 2017, Jason Scherer has finished 3nd at King of the Hammers, after starting on the Pole Position for his 3rd time in a row and 4th since they began qualifying and added another pole win at the Sierra Blanca, TX Western Ultra 4 Western opener but electrical issues caused an early retirement. Next up is the Stampede race in Sacramento June 9th and a good finish is needed to have a chance to retain the championship red number plate from 2016.
The Rage 4th Crew:
Crew Chief Adam McGough and team of Ole Stogesburg, Ben Ratto, Chad & Brett Lujan, Greg Hussey, John Webb, Brian Farris, Steve Headen, Dan Trout, Ben Bower, Gary & Gordon Uffins, Jason Willis and Doug Kennedy, Jonathan Haniger and his brother Casey Scherer.
Special Thanks to all the marketing partners that make this success possible: Safecraft, Rubicon Express, Nitto Tires, FOX Shox, Spidertrax, Method Wheels, Rugged Radios, Tilden Motorsports, Red Line Oil, Fishmouth Fab Works, RCV Performance Products, Advance Adapters, High Angle Drivelines, Pac Springs, Reid Racing, Jamar Brakes, PowerTank, ARB USA, Power Steering Solutions, Rigid Industries, Motive Gear, WARN Industries and Elrod's Performance Straps
About Jason Scherer
Jason Scherer has been racing for over 18 years and has stood on the podium at many events winning one of the most prestigious events: The 2009 King of the Hammers. He also has a top 25 finish in 8 King of the Hammers races since 2008 and won the 2012 and 2013 Ultra4 Nitto National Championship Race and 2013 Metalcloak Stampede and 2016 Fallon 250 and is the current National Champion. His consistency and race car set-up is proven winning the Pro-Rock Championship in 2006, repeating in 2007. Jason's growing list of high profile finishes have earned him the honor of being nominated for Dirt Sports "Driver of the Year" award two years in a row. Scherer embraces his racing career with a very supportive wife and children who join him on the trails of Northern California in their 1972 Jeep CJ-6.