Safecraft Partners With MOMO NGT Motorsport Partners for 2017 Pirelli World Challenge Sprint-X GTA Championship
Safecraft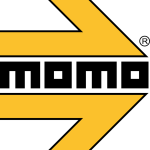 Pittsburg Calif. – Safecraft Safety Equipment is pleased to announce its partnership with MOMO NGT Motorsport in the 2017 Pirelli World Challenge Sprint-X series. The stand-alone championship uses an extended sprint format, with the 60-minute races requiring compulsory driver changes. It is designed to bring the excitement of existing sprint race formats with the added intensity of pit stops to add a greater tactical element.
"The partnership is a winning combination all around," said Pat O'Keefe, president and CEO of Safecraft. "Safecraft and MOMO are recognized industry leaders of excellence who have teamed up behind the wheel with Henrique Cisneros and Tyler McQuarrie, each with impressive driving records, immediately making them a pre-race favorite."
MOMO will be entering a Ferrari 458 GT3 Italia driven by company chairman, Henrique Cisneros and Safecraft's Tyler McQuarrie, one of the best multi-purpose drivers in the country. Henrique previously finished second in the Pirelli World Challenge GT AM class in 2015 and is looking to take the crown this year with Tyler.
Henrique took a sabbatical last year to focus on the aggressive expansion of MOMO. He oversaw the acquisition of Weld Racing, ADV.1 Wheels, Driven Motorsports and Tikore, to name a few. Now he is returning to the heat of competition in the same race-winning Ferrari. New for 2017 is the partnership with Safecraft Safety Equipment, the leading fire suppression manufacturer in the world.
Henrique will share driving duties with Tyler McQuarrie, who is continuing Safecraft's "Race Everything" campaign. He will join Henrique for the first round of the Sprint-X GT championship at Virginia International Raceway this weekend. "I've been racing pretty much everything on four wheels as part of the Race Everything campaign with Safecraft Safety Equipment, and I'm going back to my roots with a return to World Challenge competition this weekend," said Tyler. "I'm very excited to be partnering with Henrique Cisneros in the MOMO Ferrari 458 GT3 and can't think of a better group of people to make that return with than MOMO NGT Motorsport."
The 37 year-old California resident began racing karts from the age of 14 and, true to Safecraft's campaign, where Safecraft systems can be used in "everything you can race", Tyler has raced everything – from single-seaters to late-model NASCAR, touring cars and drift cars, Time Attack, Stadium Super Truck, Baja 1000, Trans Am and Monster Trucks. With this level of experience and versatility, Tyler is the perfect candidate for the MOMO Ferrari 458 GT3 Italia.
"I'm extremely excited to be back in the racecar after a year focusing on the growth of the MOMO Automotive Group," said Henrique ahead of the VIR race. "I'm looking forward to sharing the car with Tyler as we attempt to win the GT-A class in the Sprint-X championship this year. The high-speed, demanding races are a great place to prove the value of great team work and outstanding equipment, such as MOMO and Safecraft's fire suppression system fitted to the car."
ABOUT SAFECRAFT SAFETY EQUIPMENT
Safecraft Safety Equipment is the leading provider of fire suppression systems and is used by most of the top professionals in a wide range of industries including Motorsports, Automotive, Aviation and Marine. For over 20 years, Safecraft is known for its innovative design and use of the highest quality components available.
Safecraft extinguishers are used by more NASCAR, NHRA, NASA and SCCA teams than any other brand and is the only manufacturer to have 4 models of extinguishers and several different extinguishing agents approved to SFI 17.1
Visit safecraft.com for more information.
ABOUT TYLER MCQUARRIE
Tyler McQuarrie grew up in Walnut Creek CA and started racing karts when he was 14. He won the Formula Russell Championship and the Russell Triple Crown in 1998. McQuarrie is the 3rd and only American to win the World Scholarship in England and then spent 2 years racing formula Vauxhall in Europe. He has also spent time racing USF-2000, American LeMans, USAC Sprint cars and NASCAR West Series. McQuarrie has since become one of the best multi-purpose drivers in the country. In 2016, Tyler competed in Formula Drift, Trophy Truck, Stadium Super Trucks, ARCA, IMSA and Trans AM as part of Safecraft's #RaceEverything campaign, driving the point home that Safecraft systems can be used in "everything you can race." Tyler is also Safecraft's field marketing and research and development manager. He also travels the country delivering Safecraft safety seminars at driving schools, racetracks and industry trade shows.
ABOUT MOMO
MOMO was founded in 1964 by race car driver Gianpiero Moretti. In that year, Moretti commissioned a local craftsman to produce a custom steering wheel for his own racing car, which provided superior grip and control. Since 2005, MOMO has been headquartered in Milan, Italy with a subsidiary in the US, MOMO USA. The MOMO brand continues to be inspired by simple yet strong values: product quality, superior craftsmanship, maximum safety standards and the highest performance levels.
MOMO recently acquired WELD Racing, and the two motorsport-based companies have created one of largest portfolios of performance and motorsports brands, which includes MOMO, MOMO Heritage, WELD Racing, WELD XT, ADV.1, Driven Motorsports, CCW Forged Performance, Reds, HiPer Technology and Tikore.
ABOUT CISNEROS CORPORATION
Cisneros Corporation is a third-generation global family enterprise led by Eduardo, Andres and Henrique Cisneros. Conceived in 1929 by Diego Cisneros and championed by Ricardo Cisneros, the three brothers continue to grow and push new boundaries. With experience in numerous industries across media, telecom and consumer goods, Cisneros Corp is able to leverage its vast experience to find and create opportunities around the world.