Safecraft Safety Equipment Joins The 2017 Mint 400 as an Industry Sponsor
Safecraft
Come check out the Safecraft Safety Equipment's full line of products at The Mint 400!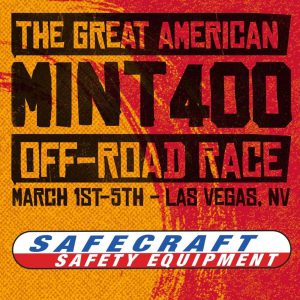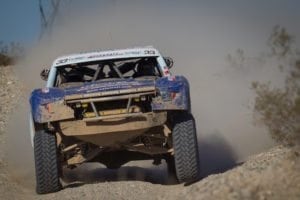 The Mint 400 announced the addition of Safecraft Safety Equipment to the growing field of industry sponsors for The 2017 Polaris RZR Mint 400 presented by BFGoodrich Tires. Safecraft Safety Equipment will be displaying and vending its full line of motorsports fire suppression systems at the massive Odyssey Battery Mint 400 Tech & Contingency right in the middle of downtown Las Vegas on Fremont St. East on Friday, March 3rd. Safecraft will also be displaying on race day at The Primm Valley Mint 400 Start/Finish line in Primm, NV behind Buffalo Bill's.
Safecraft will be fielding two Unlimited Trick Truck teams piloted by drifting champion Tyler McQuarrie and Safecraft CEO, Pat O'Keefe, in one truck and off-road legend Larry Roeseler in the second. Safecraft is also a supporting sponsor of off-road champion, Andy McMillin.
Safecraft is an industry leader in motorsports fire suppression systems. They offer a wide range of systems to cover every type of racing. Whether you need a manually, thermally or electrically activated system, Safecraft has both standard and SFI certified systems to meet your needs. All of their products are designed and manufactured to the highest quality standards.
"As a racer, I very clearly understand the need for safe and effective fire suppression systems. I use our system in all our race vehicles. The Mint 400 is a perfect event because we can come and display our products as well as race against the top off-road racers in the world! This will be my first time racing The Great American Off-Road Race," commented Safecraft CEO, Pat O'Keefe.