Trail Ready: Project YXZ SS
Safecraft
---
Another must have safety item was fire extinguishers. Safecraft makes both automatic and handheld systems, so we went for both, because you can never have too many when things get hot.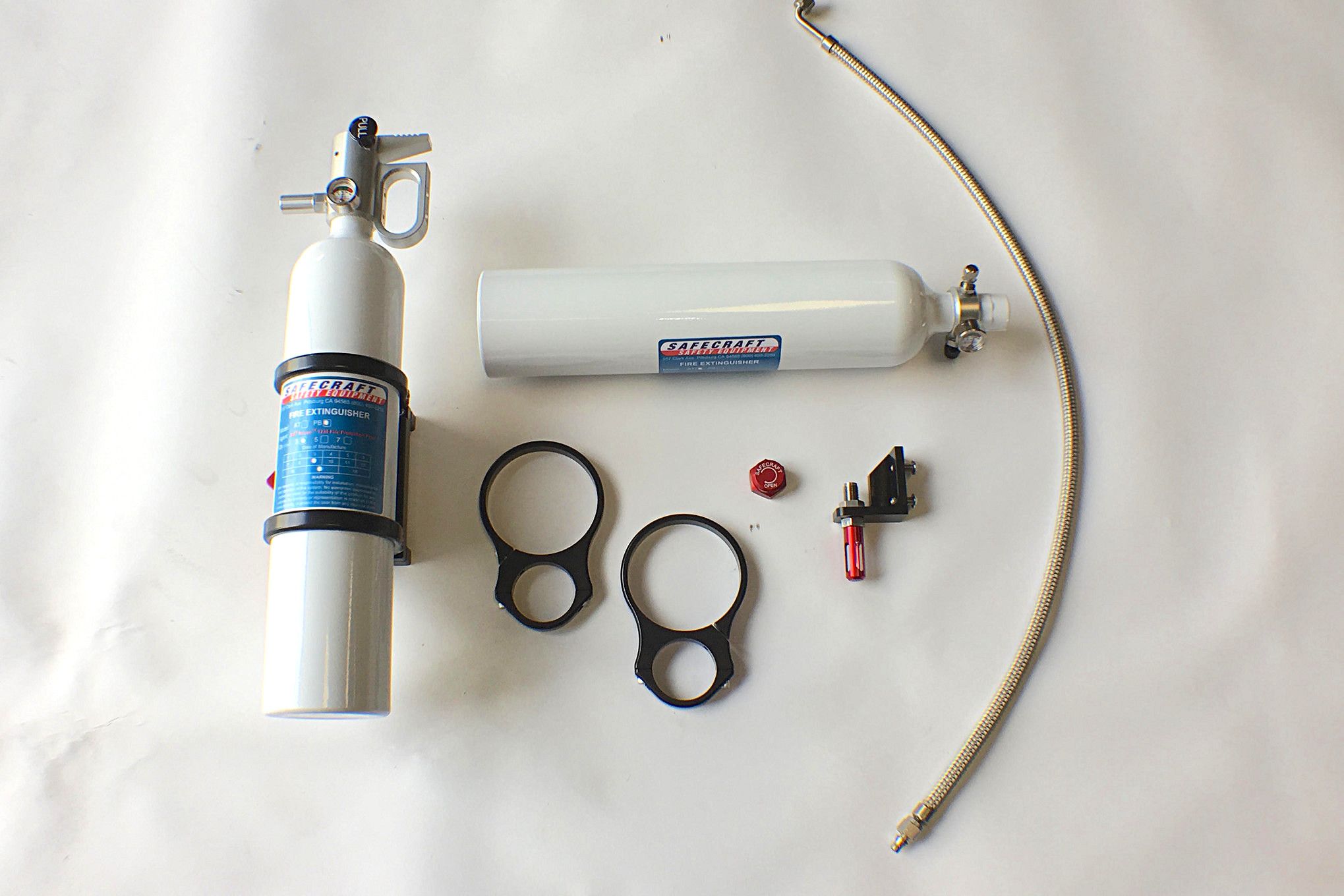 It's safety first around here, so two Safecraft fire extinguishers will be installed. One is their automatic suppressor and the other is a good old handheld unit.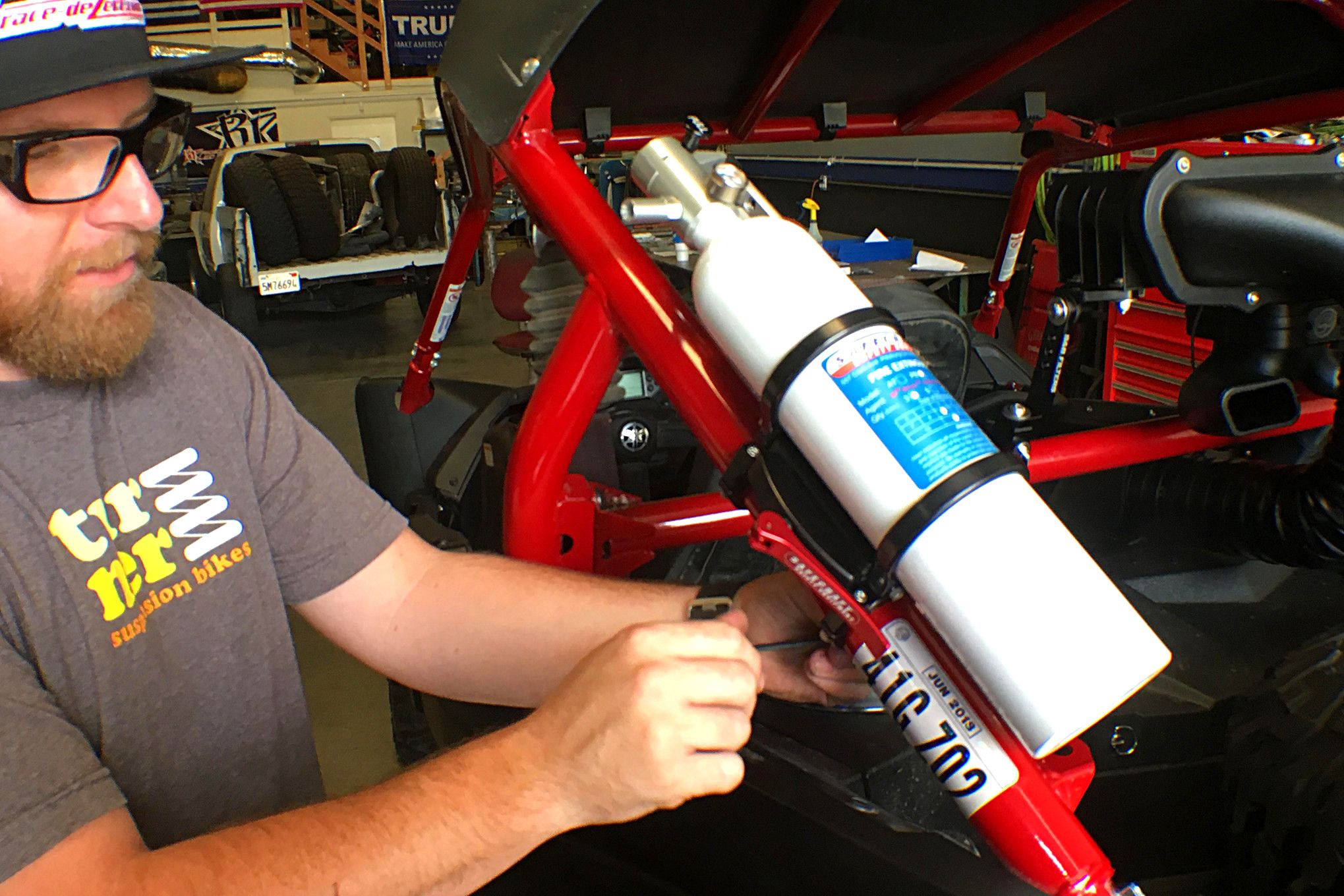 The Safecraft PB3 & 5 models portable units have a billet aluminum quick-release mechanism and simply bolt to the cage. They are filled with 3M Novec 1230 Fire Protection Fluid, which Safecraft says is a non-compacting liquid extinguishing agent.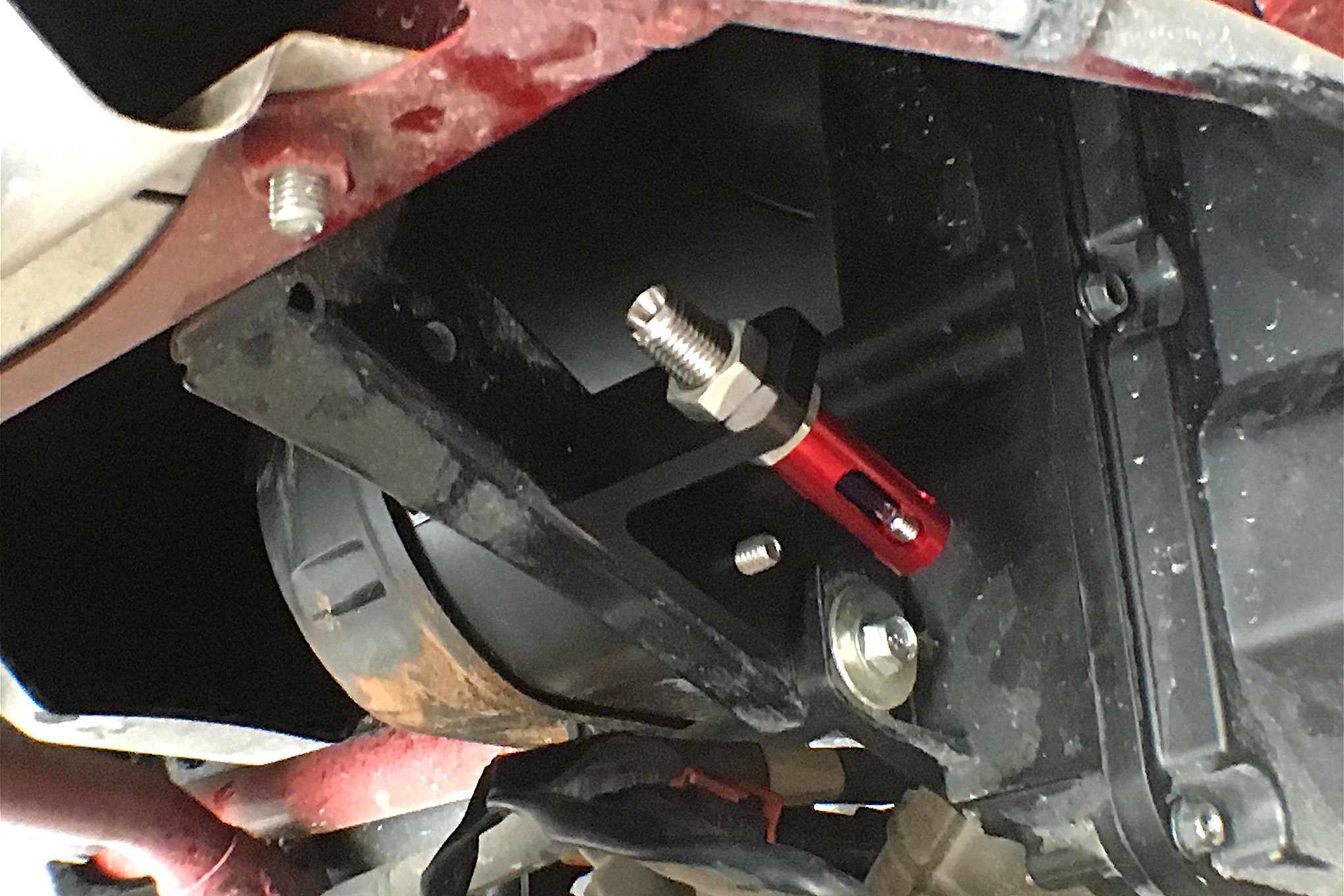 The second Safecraft unit is their trick Model UTV "Automatically Activated" unit. Just like in your home, this unit is activated by flame hitting the thermal sensor, which melts and lets the extinguishing agent spew forth putting out the fire. The sensor is mounted above the engine on a frame rail.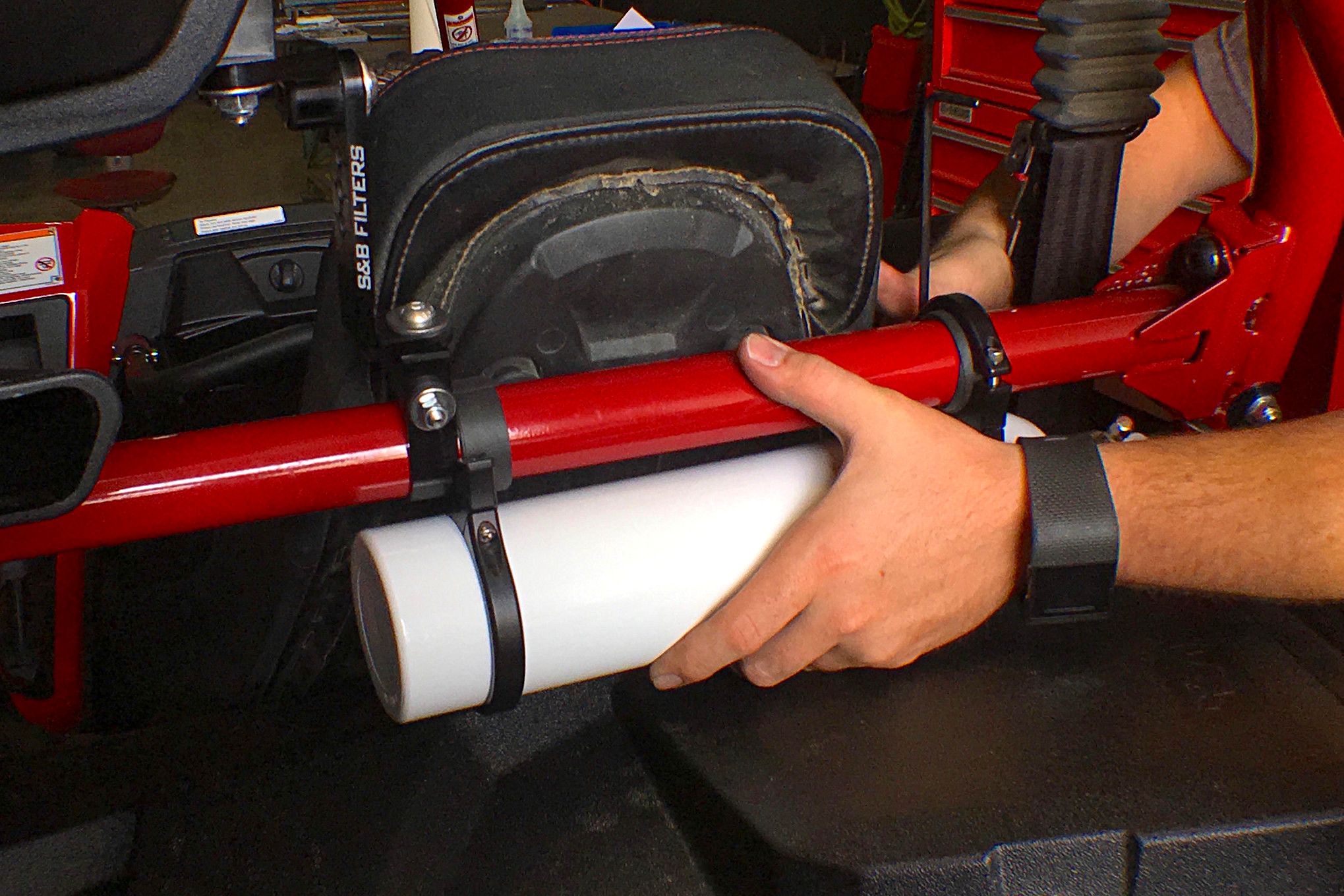 Available in 5 and 7lb. measures, the bottle is mounted along the rear cross member.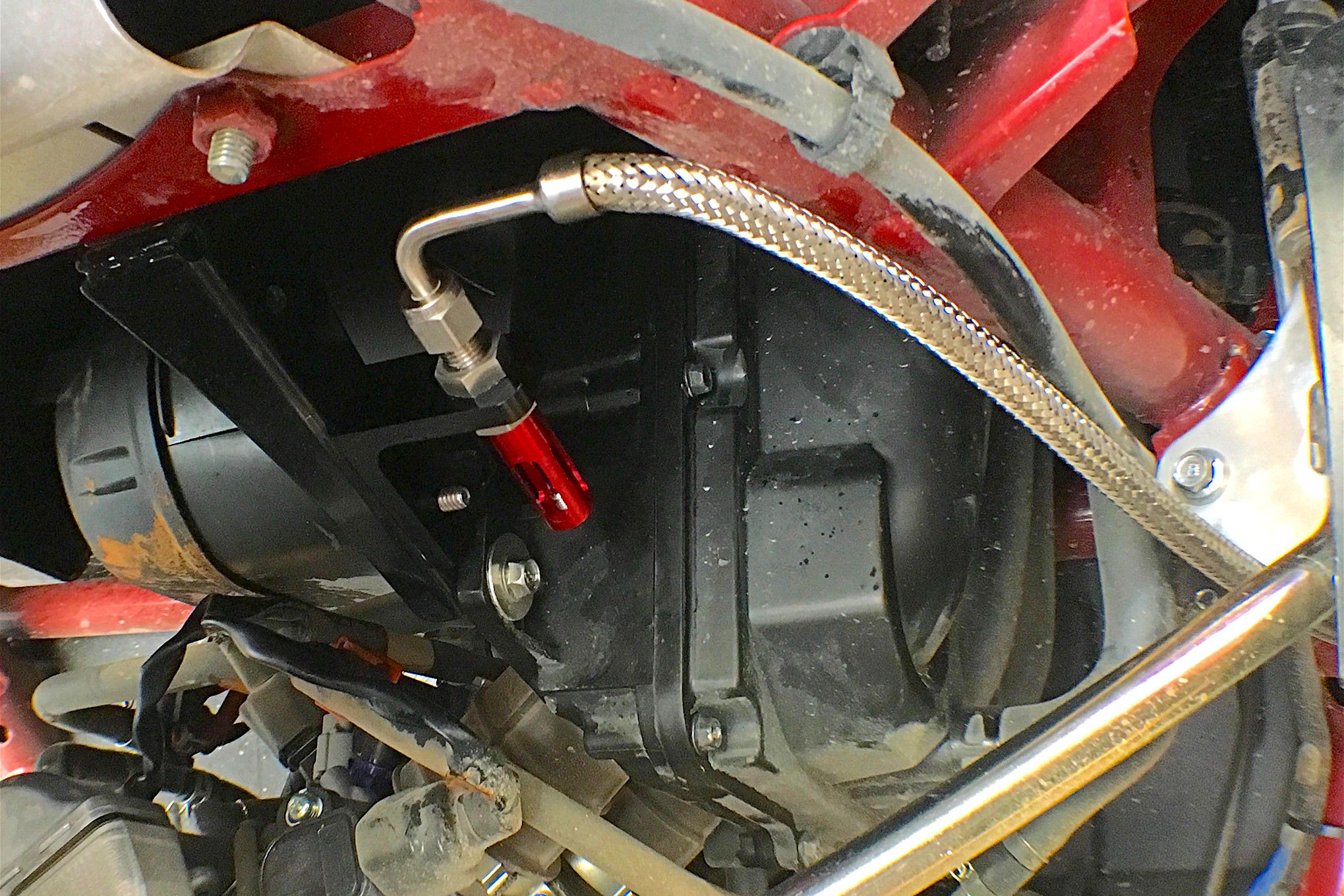 The steel-braided line is attached to the sensor and bottle.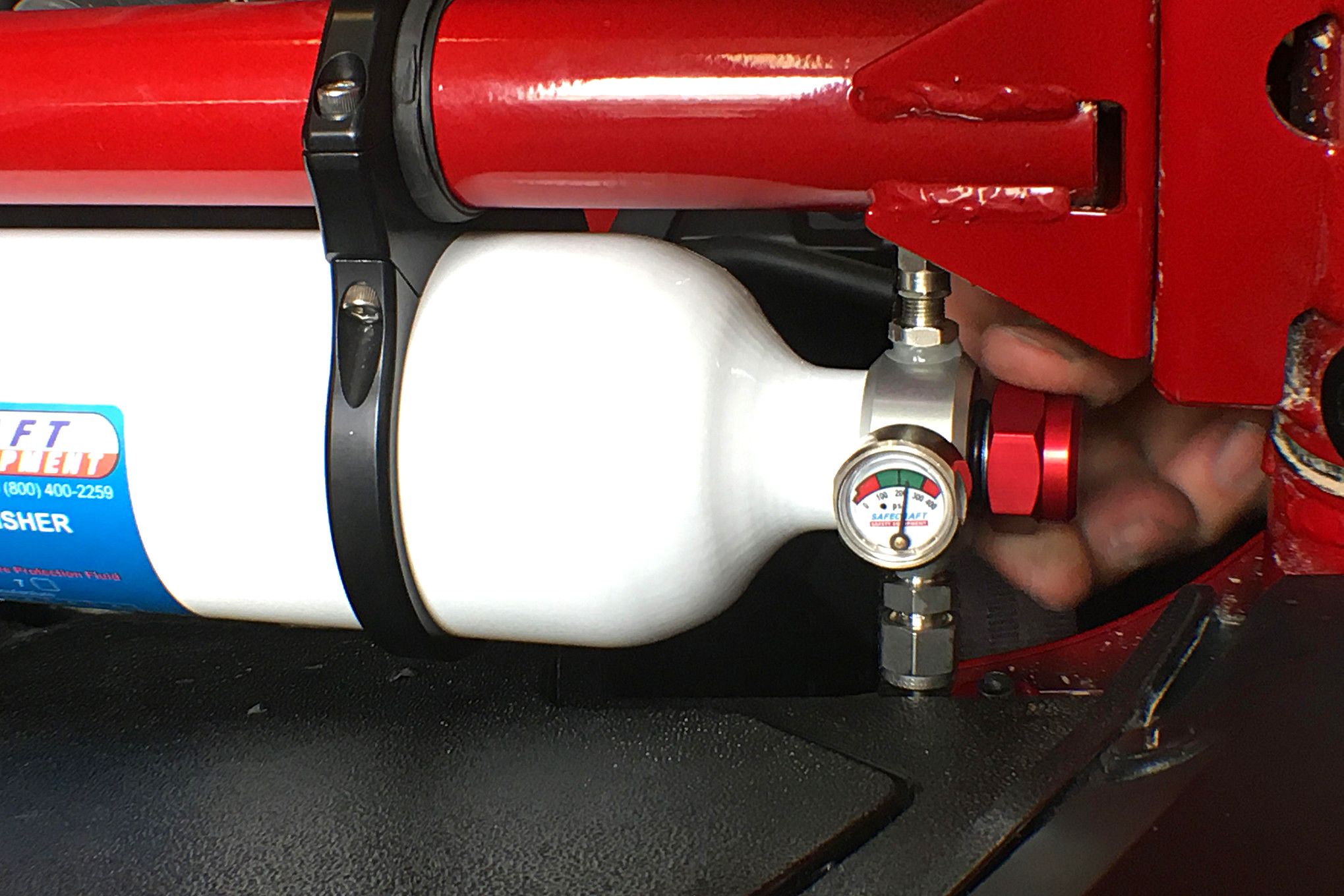 With a few twists, the activation cap is on. This cap pushes a pin, which arms the unit. It can be removed too, rendering the system inert if you ever wanted to remove the system.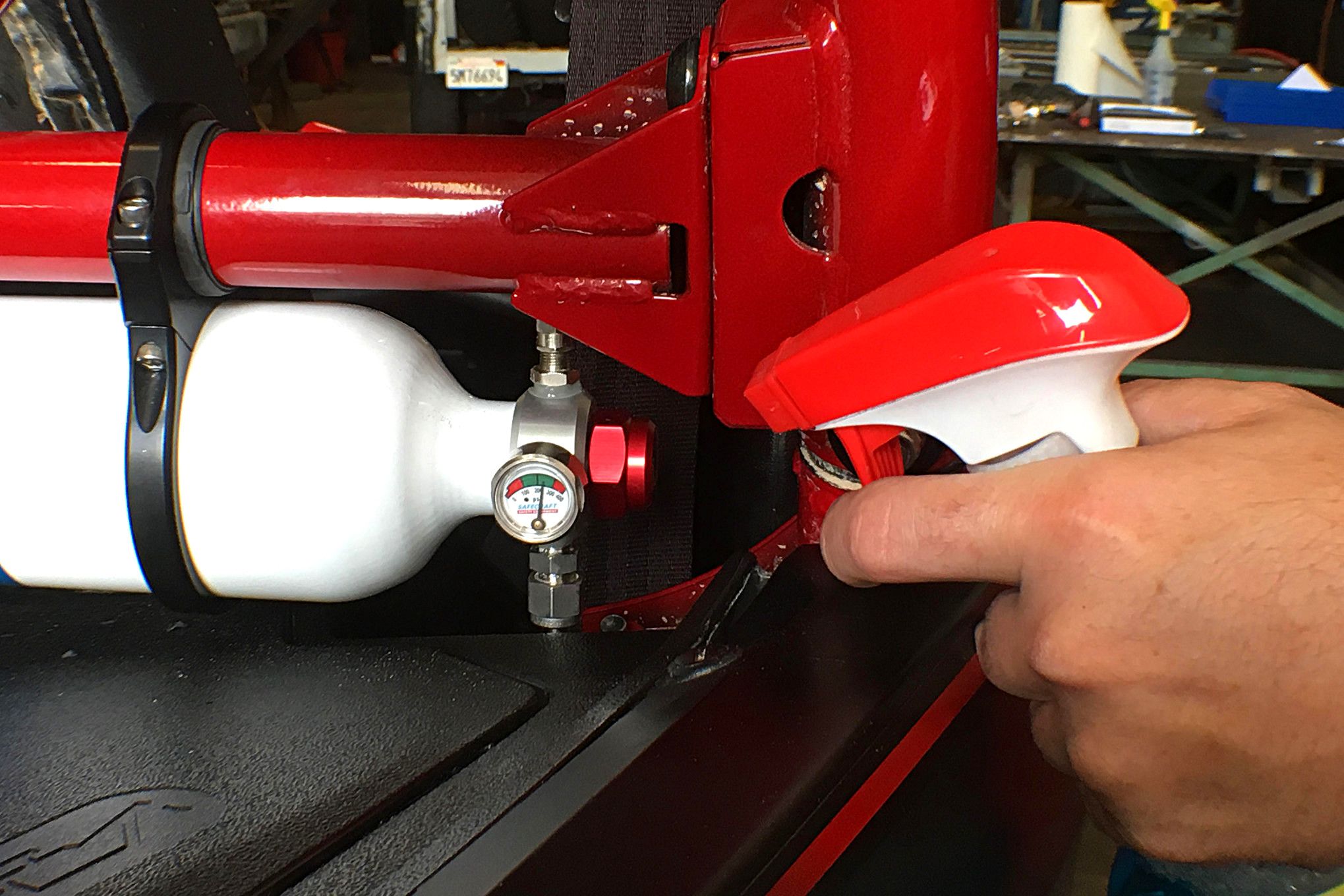 Once all connections are tight, a few spritzes of fluid ensures there are not any leaks in the system.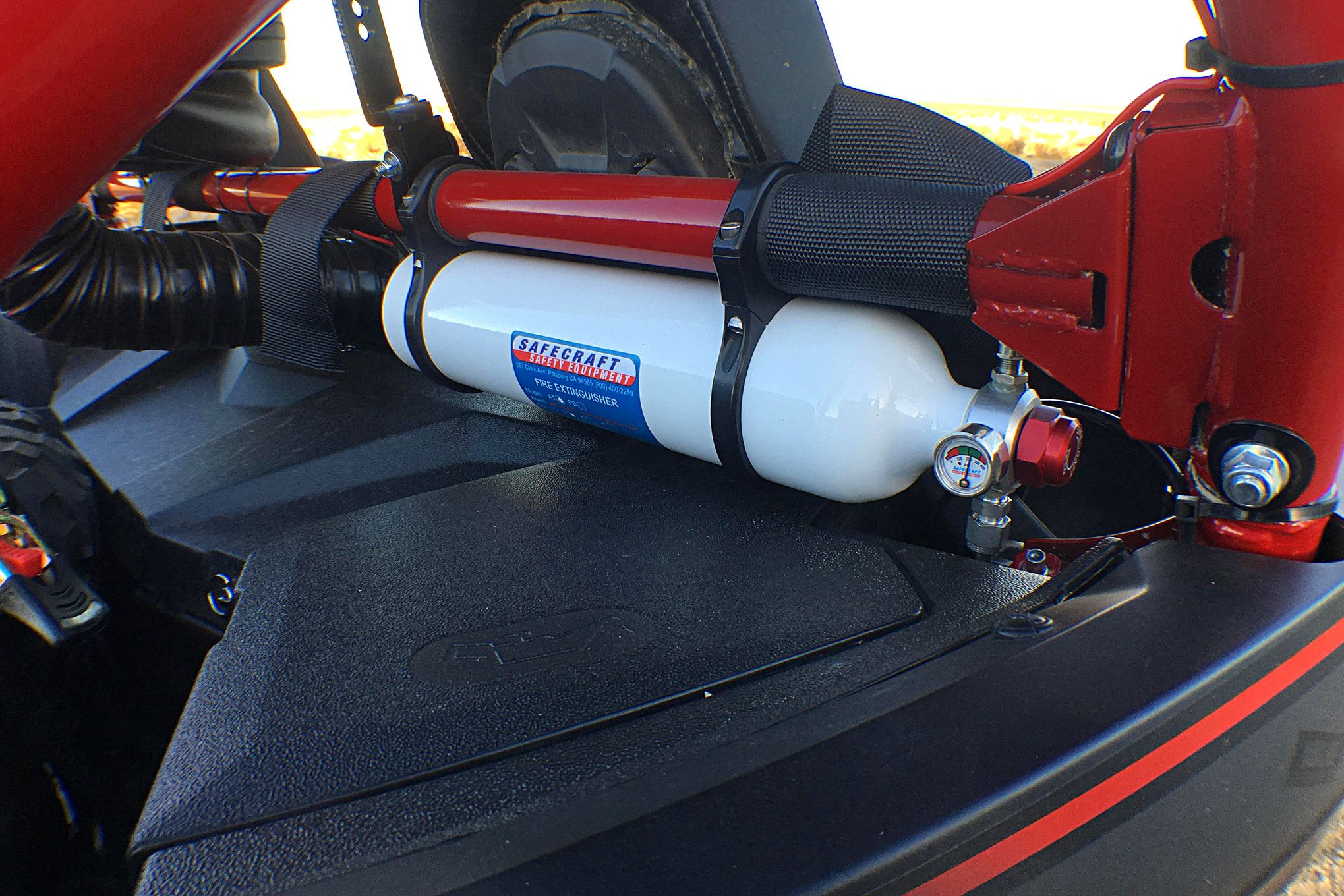 Safecraft's Model UTV "Automatically Activated" fire suppression system will put out a problem even if you don't even know you have one.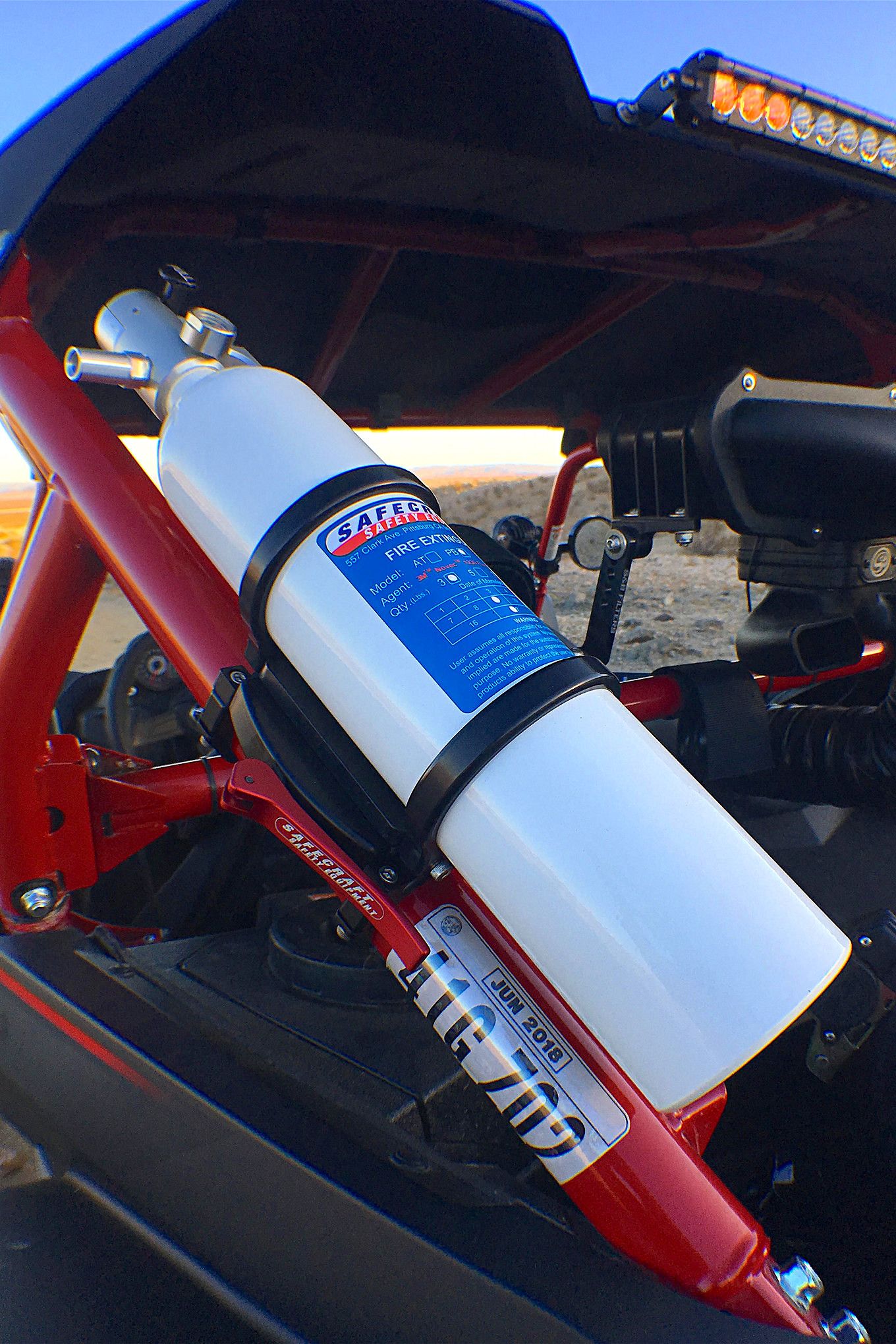 Safecraft PB3 & 5 model handheld extinguishers use 3M Novec 1230 Fire Protection Fluid so that fire can be knocked down quickly.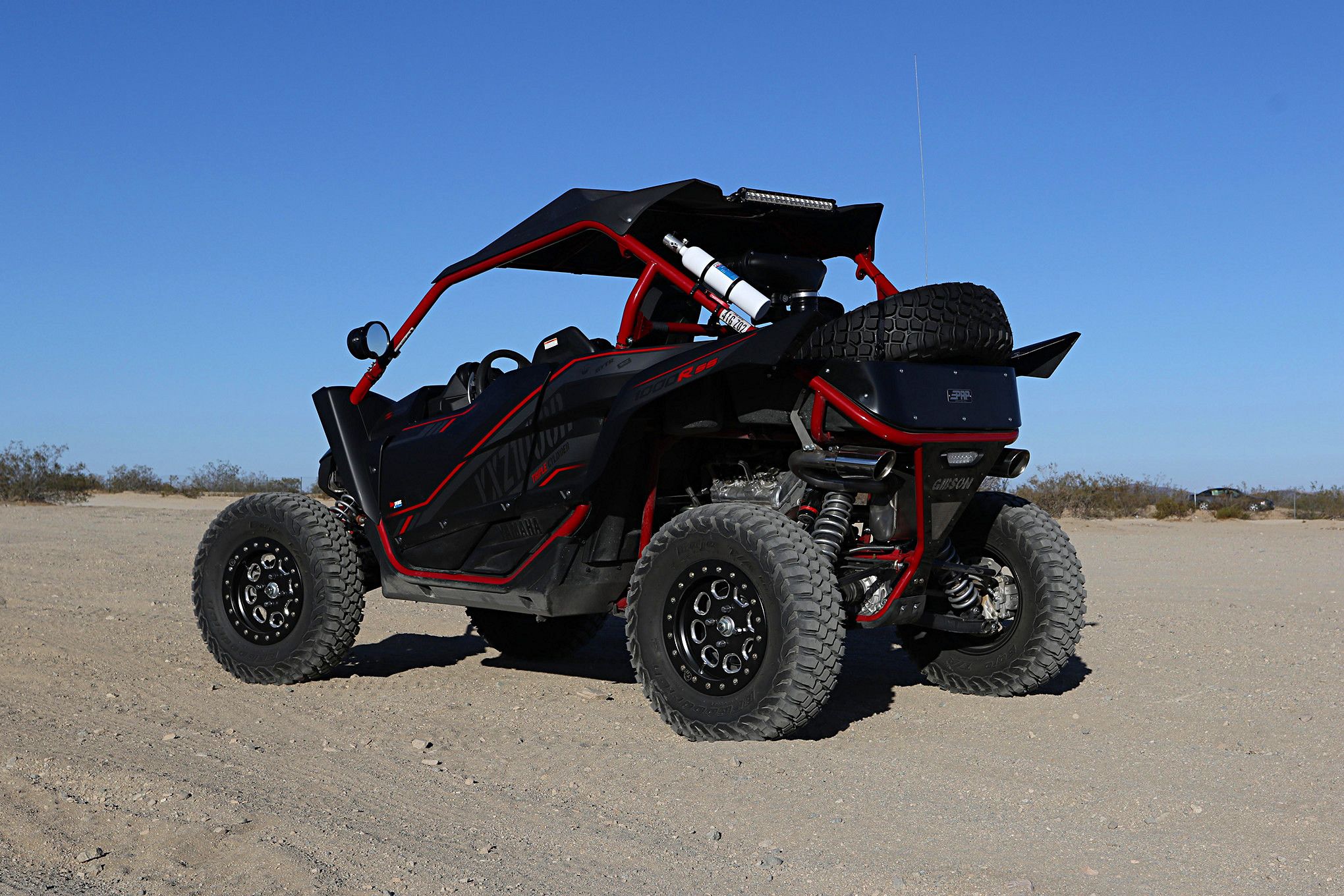 With all of the upgrades to this Yamaha YXZ SS, we can't wait to get out on the trails.